What's For Dinner: Shrimp Pasta!
So the other day I thought up something delicious: shrimp pasta with vodka sauce and cut up veggies. I've never had anything like that before and I thought it would be great to try. It turned out so yummy! I used boxed shrimp scampi (enh) because we didn't have any plain shrimp leftover in the house but it turned out great anyway!
What you'll need:
shrimp
spaghetti
cucumbers
mushrooms
tomatoes
vodka sauce
Cut up the veggies and rinse (as usual!)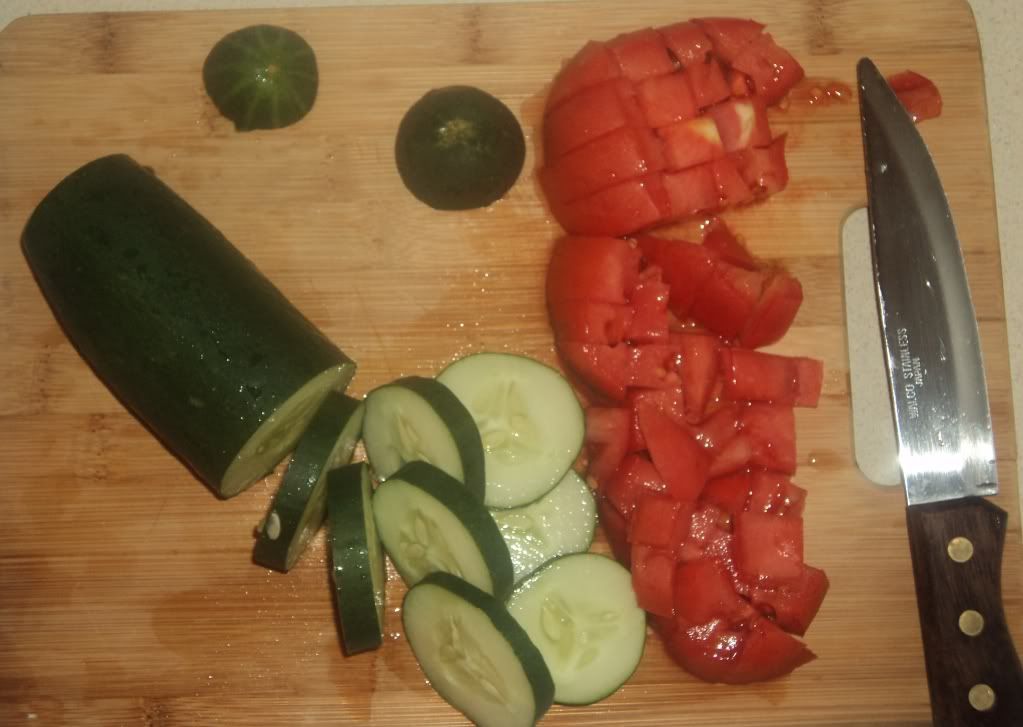 Boil the pasta and cook the shrimp
Throw the veggies on the stove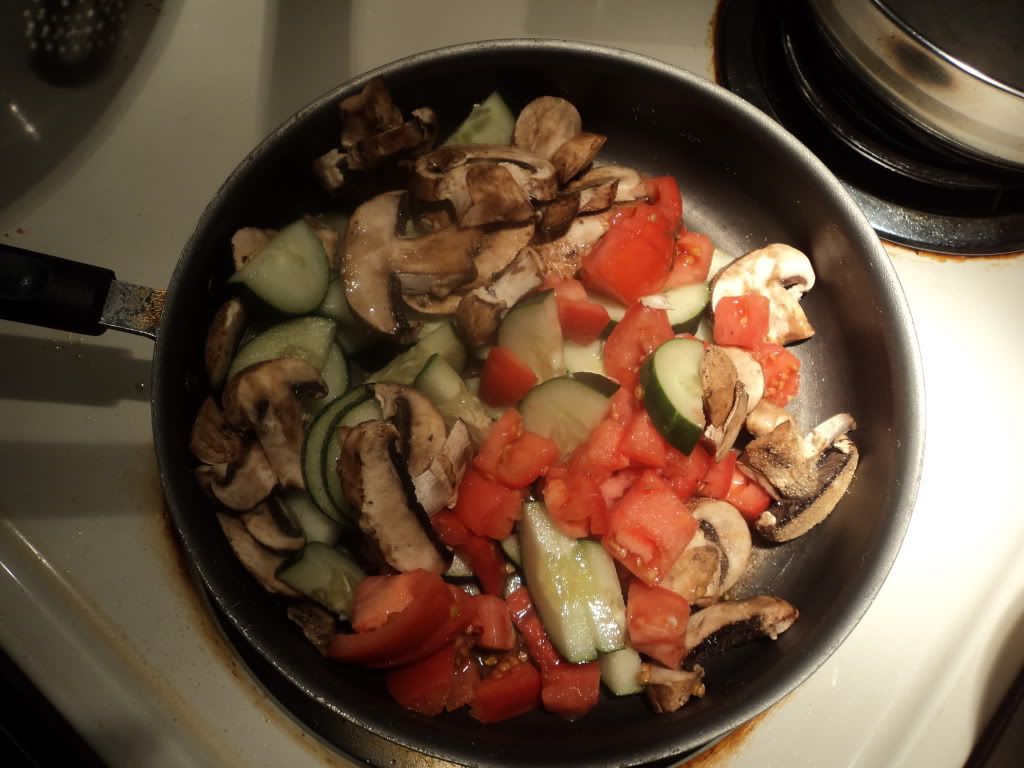 Add in the shrimp and vodka sauce and season with garlic powder and pepper.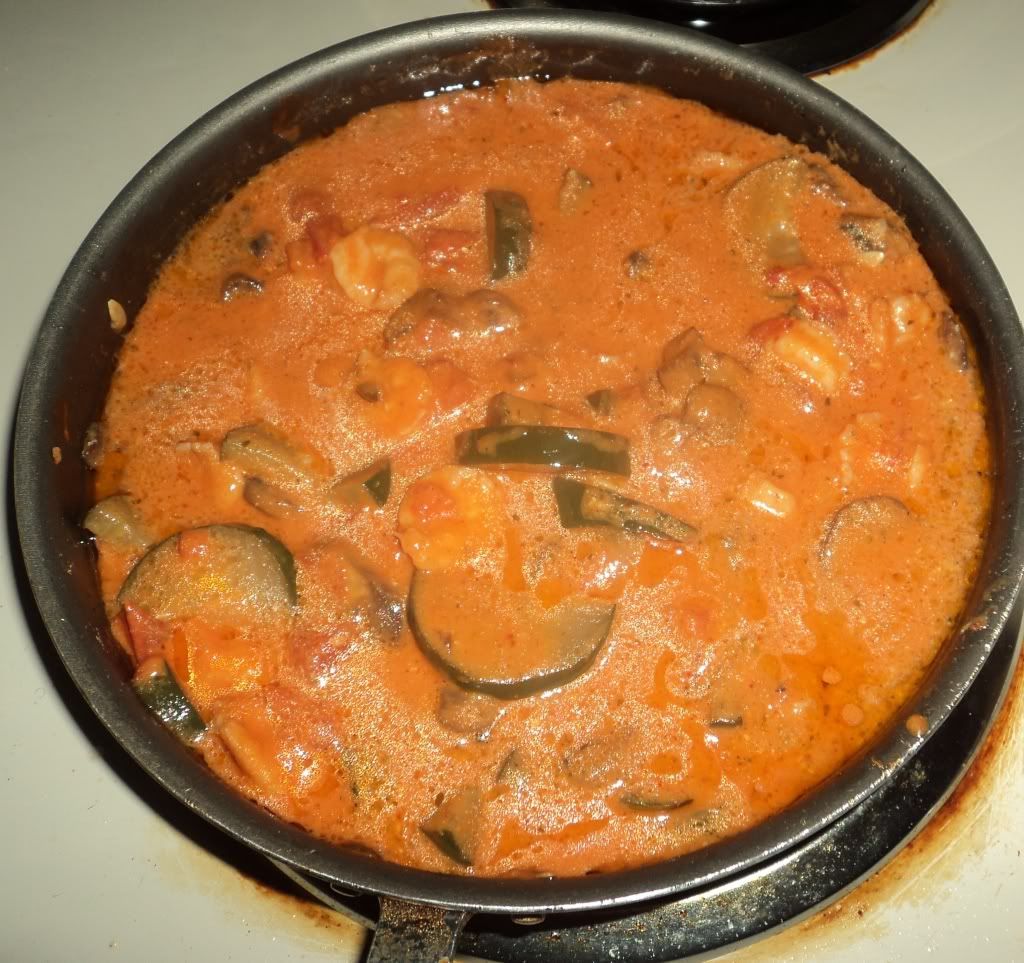 Enjoy!!