What's For Dinner:
Shrimp & Cucumber Pasta Salad....Remixed!
I didn't have all the original ingredients to make this meal (This is where I got the idea!
http://cupcakesandcashmere.com/roasted-shrimp-and-orzo/
) so I put my own spin on it and it turned out delicious! I highly recommend this quick meal for any and all of you!
What you'll need:
2 lbs of shrimp
one cucumber
one onion
garlic
feta cheese
rice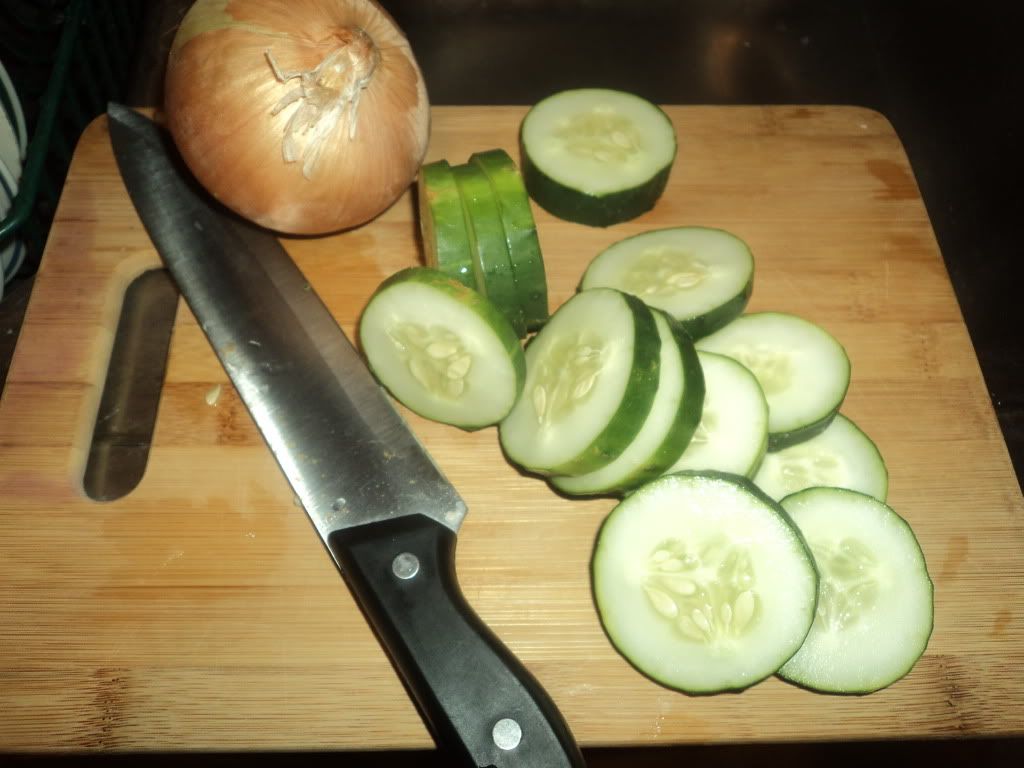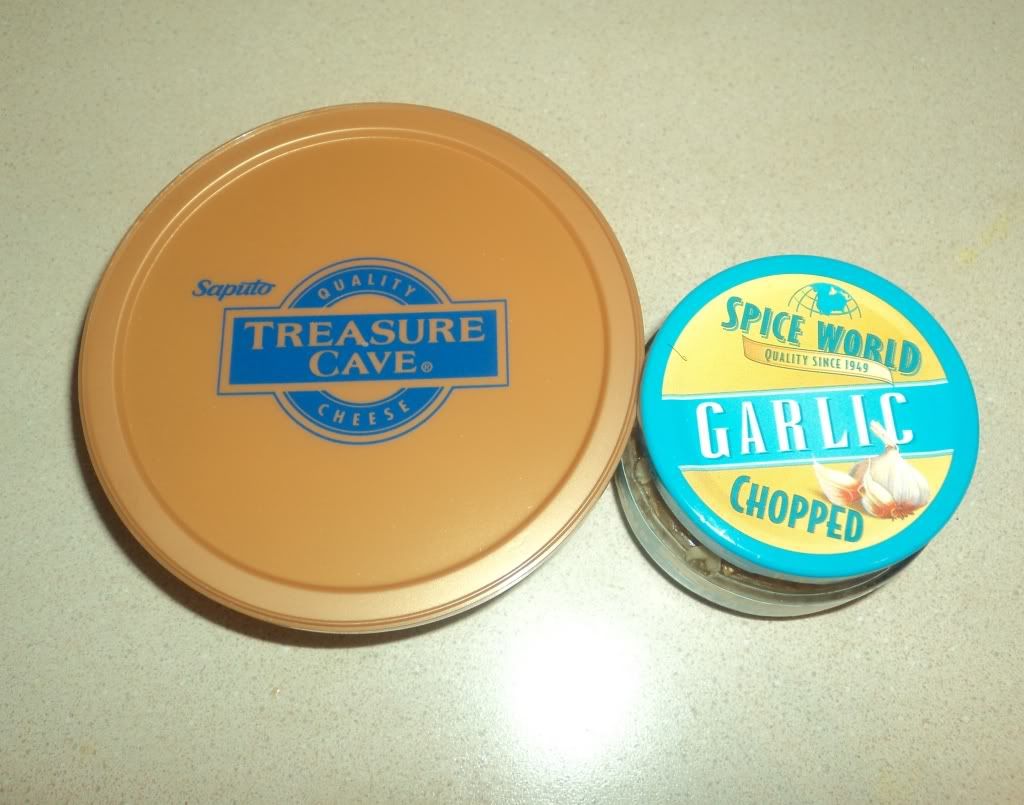 Add some cooking oil first then mix shrimp, cucumbers, and garlic in the pan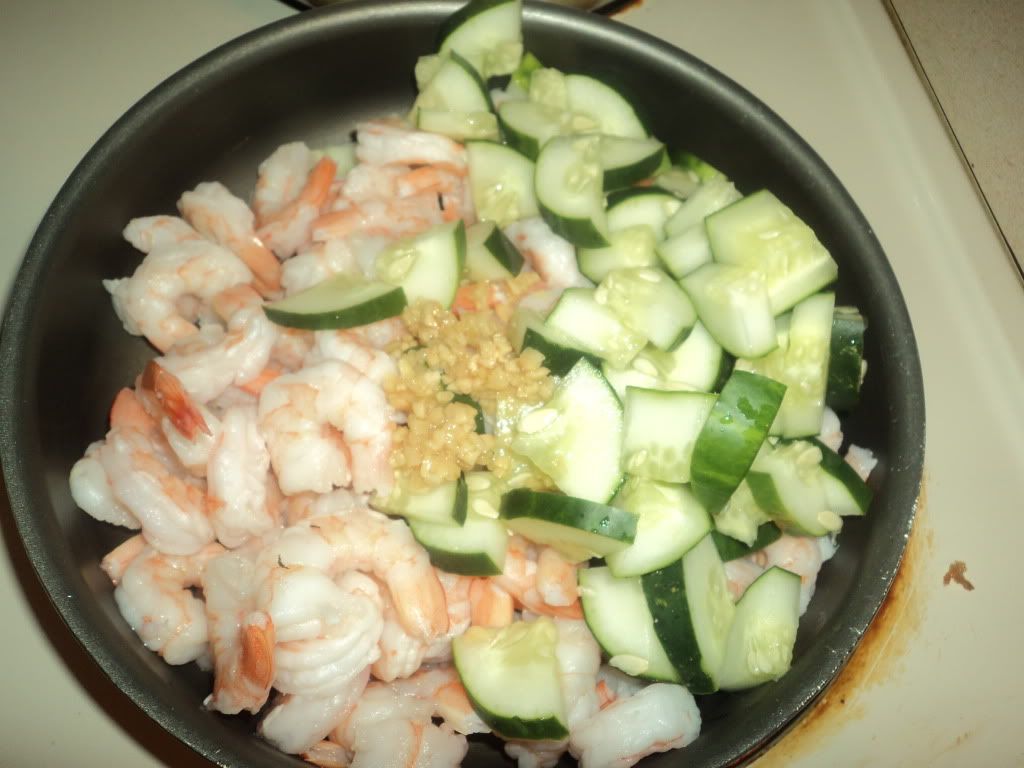 I, of course, seasoned with Adobo and Lemon & Pepper seasoning but feel free to pick your own seasoning!
Grate a little onion on top while cooking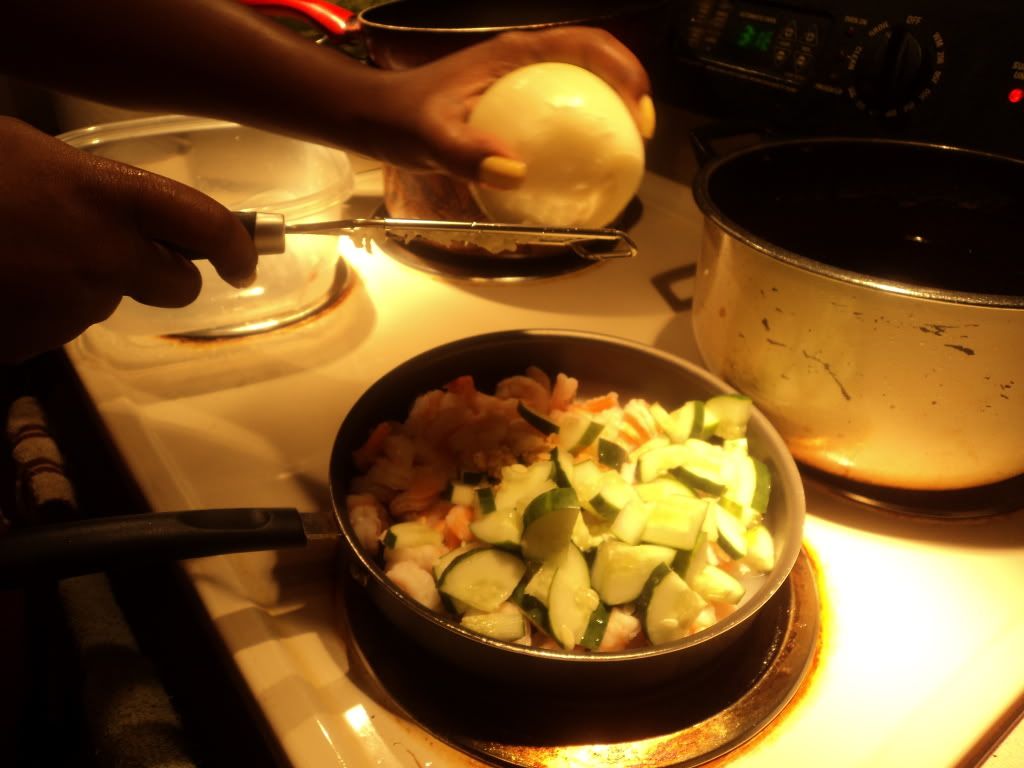 Add the rice
Enjoy!!