My friend Peter is moving away to Texas at the end of the week and this is what I wore to his going away party.
This polka dot head band was made from a skirt I thrifted sometime last year. I cut the skirt into a mini skirt then took the extra fabric and made it into a headband
white tank - Walmart
blue skirt - H&M
mint skinny belt - Forever 21
silver clutch - thrifted
silver sandals - Body Central
What Karima Wore: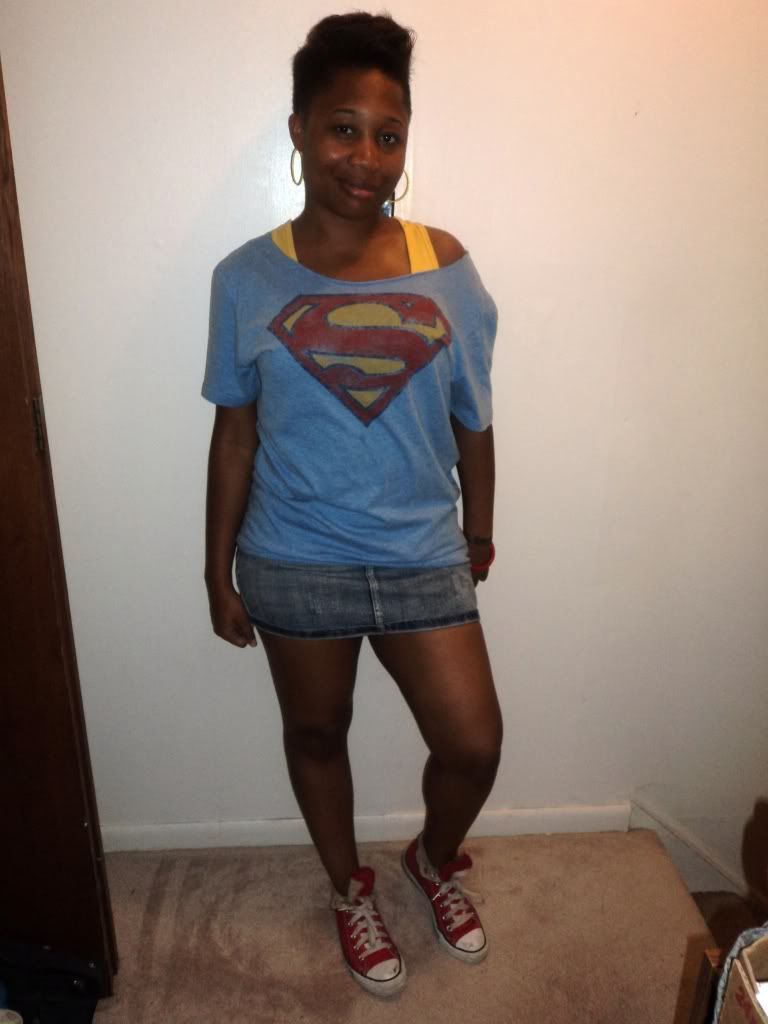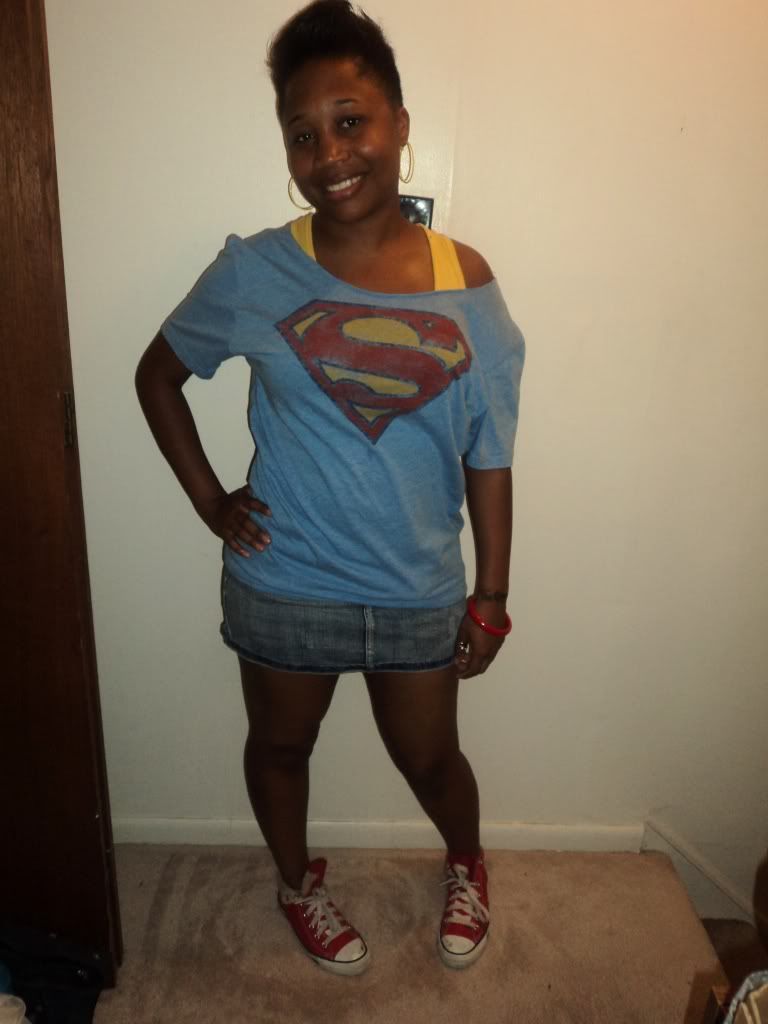 That's my friend Leneisa!