What I wore to work: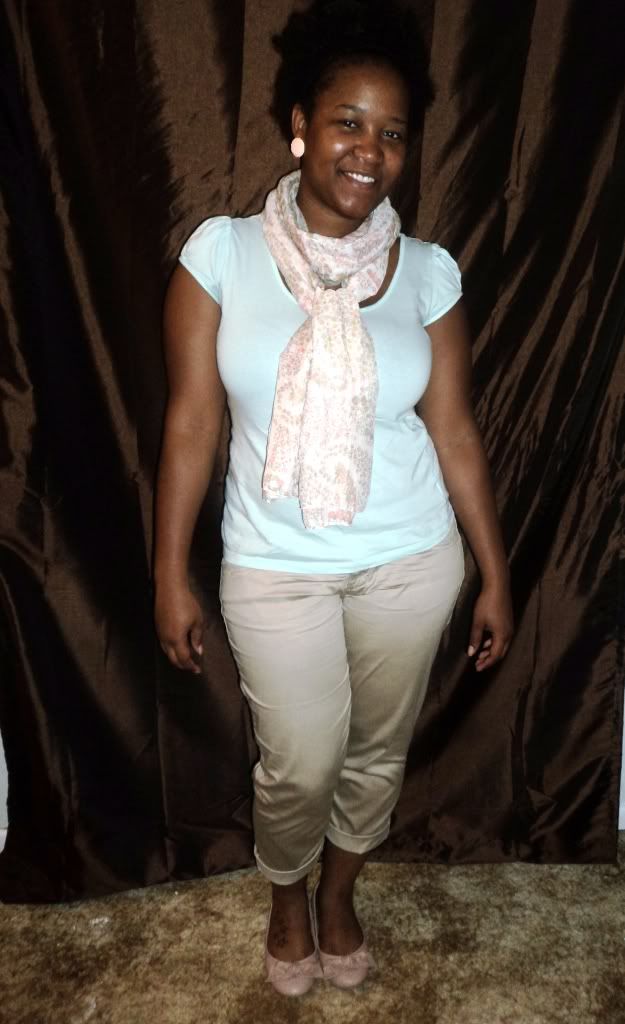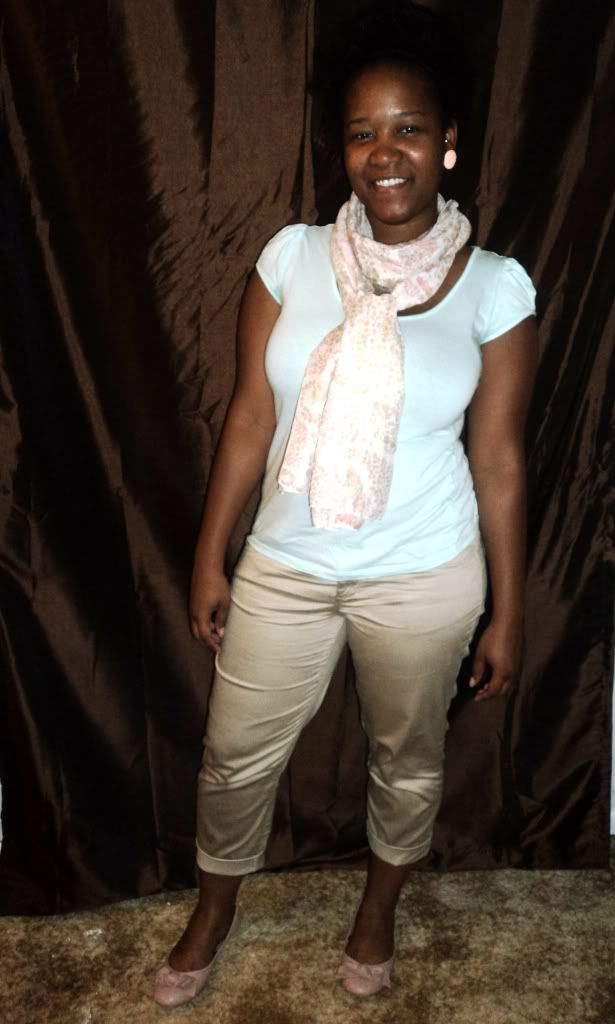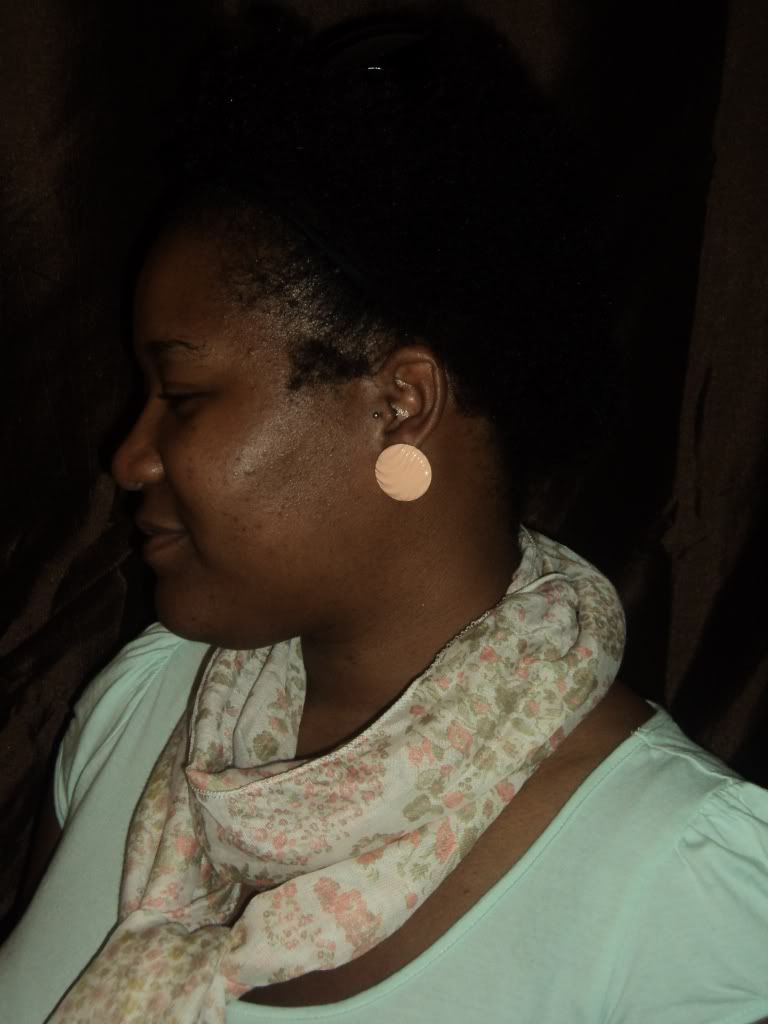 mint colored top - H&M
khaki pants -Forever 21
pink flats - Forever 21
floral scarf - H&M
seashell earrings - thrifted
Went to a friend's graduation party and she asked my sister to sing a few songs for her guests. I was so mad though because I meant to grab a white plain tee and wear that but when I unfolded the shirt in the car it turned out to be this tank. Ah well, it still turned out nice.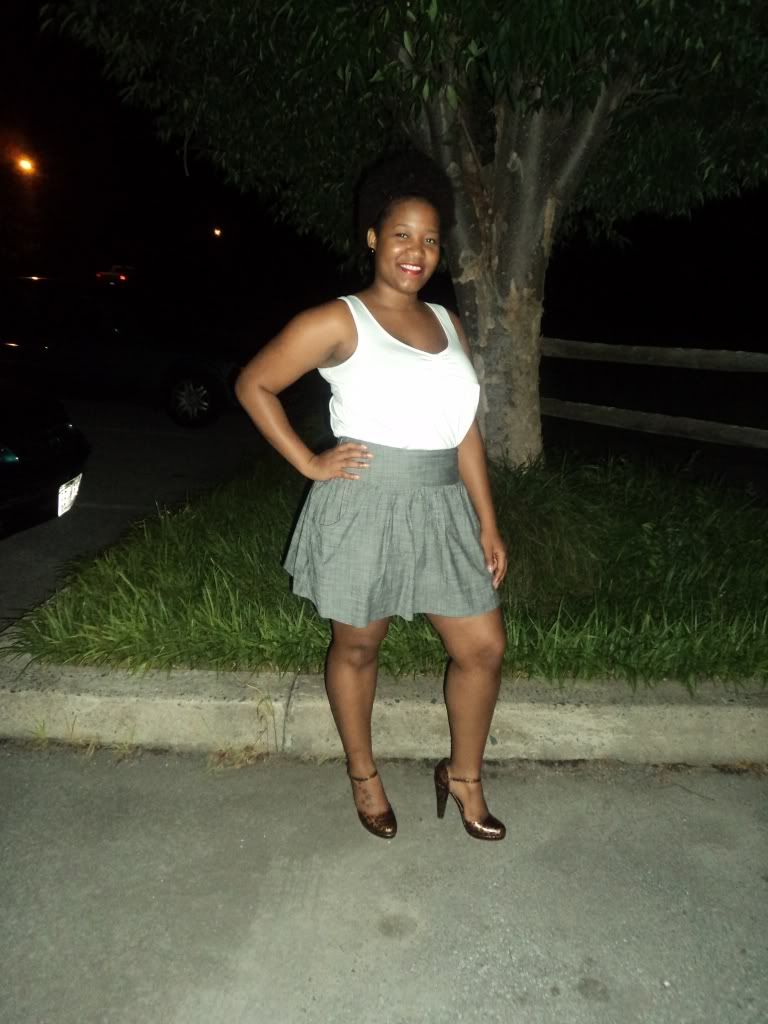 white tank - Walmart
gray skirt w/ pockets - Rave
leopard heels - Forever 21
silver studs - H&M