This is my outfit for work today:
Sweater - Walmart
Basic white tee - Forever 21
Black skirt - South St.
Black flats - Payless
Had a BBQ yesterday to celebrate the great weather!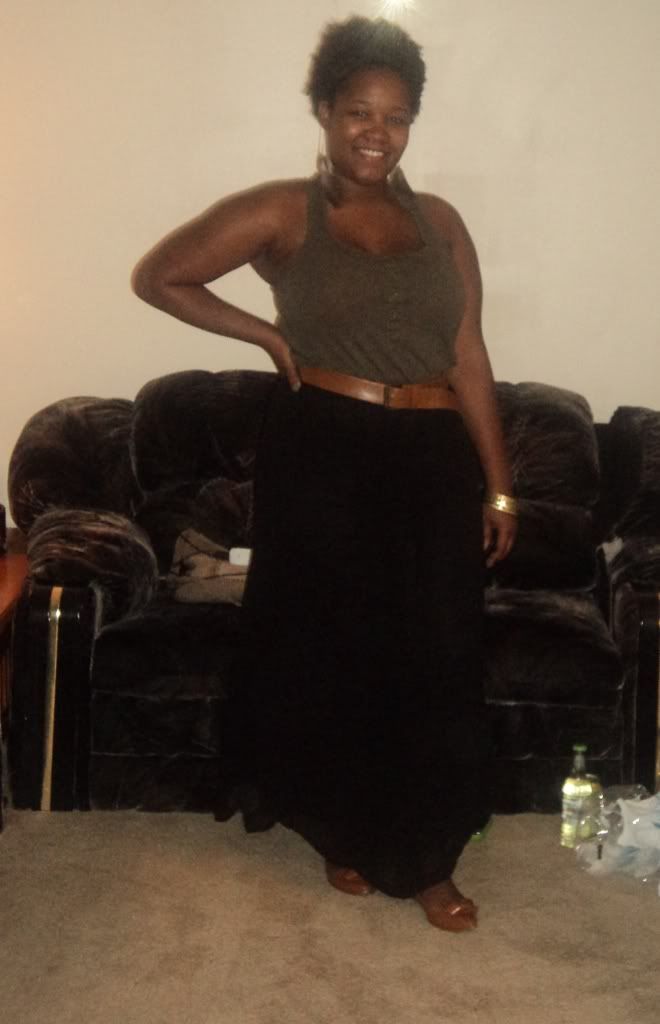 olive tank - Forever 21
tan belt - Forever 21
black maxi skirt - Forever 21
tan flats - Bamboo
feather earrings - Aldo
gold bangles - Walmart
Not going to lie, I had a pretty bleh day today but it feels good to come home and blog to you guys! Love you all very much!