Ahh! I've been tagged by
Kaytee
to give 7 random facts about myself! Welp, here we go!
1. I am a twin (as if you didn't already know!) and she is pretty bad ass. Her name is
Karima
She's the apple of my eye. The fruit to my loom. The....um....well you get where I'm going! I could strangle her a lot of times in my life but she is my ultimate love! We even have matching tattoos! Love you sissy!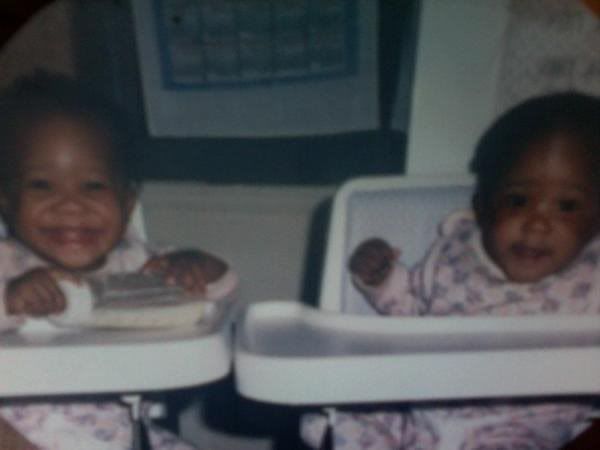 2. I'm a lovely, nurturing, kindhearted, crabby, emotional Cancer! Yes, I know. The only people who like Cancers are other Cancers but you can basically shove it. Hmph. (Try sharing a house with 2 other Cancers. It's not pretty. Especially when the 3rd one is your mother and you have to share the same birthday!)
That's my mommy!
3. I haven't been to school yet because I have a very laid back outlook on life. I'll get to it when I'm ready. *shrug* After being out of school for 5 years, I finally decided that I'm ready to go back for culinary. I have a real love for food. The feeling I get when I'm preparing a meal is amazing and it's even better when someone can't hide the look of satisfaction on their face after tasting it. It's such a great way to express your creativity.
4. The one country I want to visit in the whole wide world is Italy. I want to learn the language and eat the food and experience the men....*ahem* I mean, culture. Yeah, culture.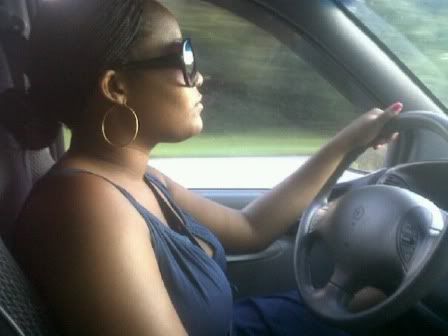 5. I've been natural since January 19, 2011. It's been a crazy adventure! I definitely should have done the research before I decided so that I would be better prepared for the looks I would get (or lack of looks from man candy), the money I would spend on a million products, and the confidence I would soon gain from this decision. I'm sure you can see the main struggle throughout this journey (courtesy of this blog) was how to maintain moisture in my hair. Good Lawd it has taken me about 8 months but I finally learned what was best for my hair! Yes ma'am I'm natural and I love it!
6. I'm a child of deaf adults (CODA). Both of my parents are deaf and it has opened me to a culture most of the world will never know or understand. I am fluent in sign language, of course, and people are so excited when they learn that about me. It's pretty funny actually. They always say/do the same thing. "Wait, your mom is deaf?" "Yes." "So you can do *makes random hand gestures* sign language and stuff?" "Yup." "Wow, that is SO cool!" "Thanks." Sometimes it's hard dealing with a deaf parent or even deaf friends. They're always shouting about being treated equally but then try to use their disability as an excuse (not every deaf person does this but the ones I'm close to definitely do) Enh, it's my life!
Last but most definitely not least:
7. The meaning of my blog name: Chocolate & Lingerie. I wanted something that described me and how I feel inside and out. It might sound a little lame and/or conceited but I wanted a clever way to say brown and sexy, haha! I guess it worked because everyone loves it! My "internet alias" Black Butterfly represents my inner desire to become fully accepting and loving of my culture as a black woman and let it take me to beautiful far away places I've only dreamed of at this point. That day is coming for me. I can feel it.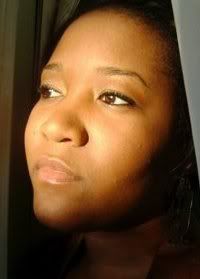 *Tag Team*
Amanda
Karima
Dreek
Ava E.