I've recently been obsessed with the Britney 2.0 episode of Glee so you will all deal with today's title post. Anyway, I celebrated a friend's birthday at a bar last night. (Thank God these were snapped before the liquor)
Dammit, Karima! Wait 'til I'm looking at the camera!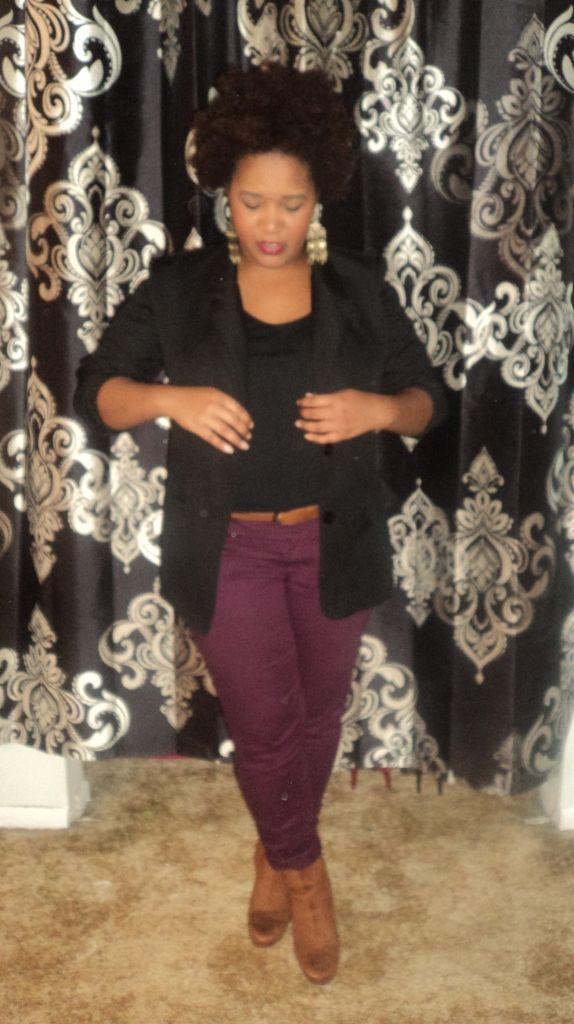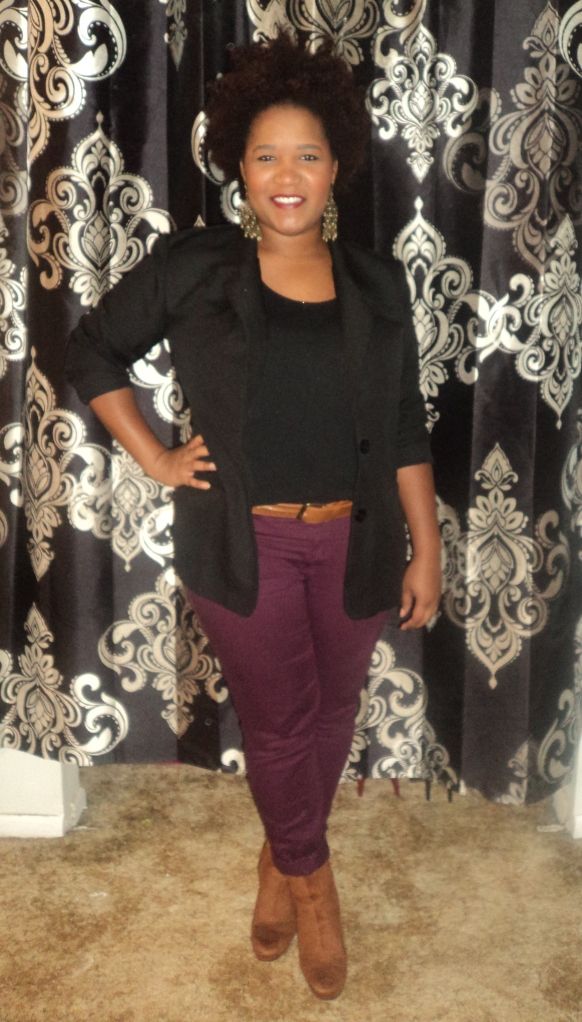 blazer - thrifted
black top - Express
jeans - Walmart
boots - H&M
earrings - SymfoniAja
lipstick - Wine Not by Revlon
Big Spender Part 2 is coming soon!