Me and my sister went out for lunch for a little quality sister time. Nobody loves that girl more than me! I made her snap some quick pictures of me before we walked in. What are sisters for, right?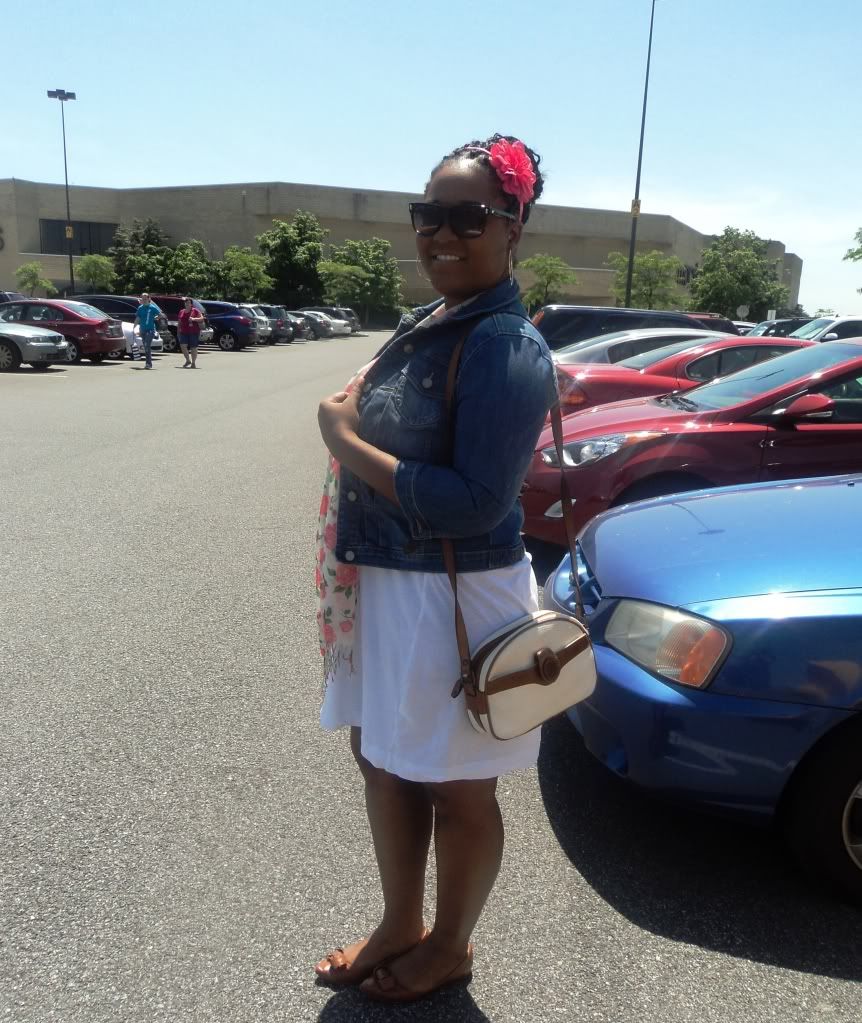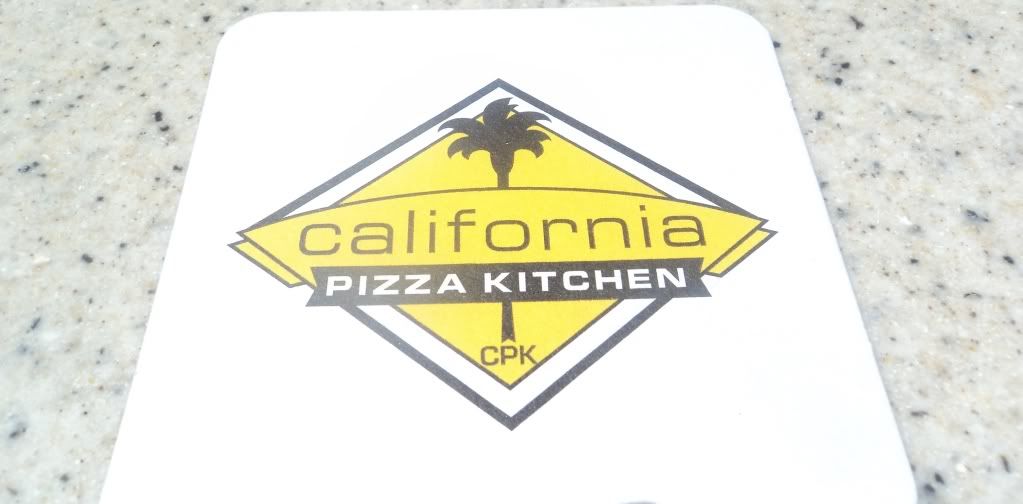 Mmmm meat lover's pizza!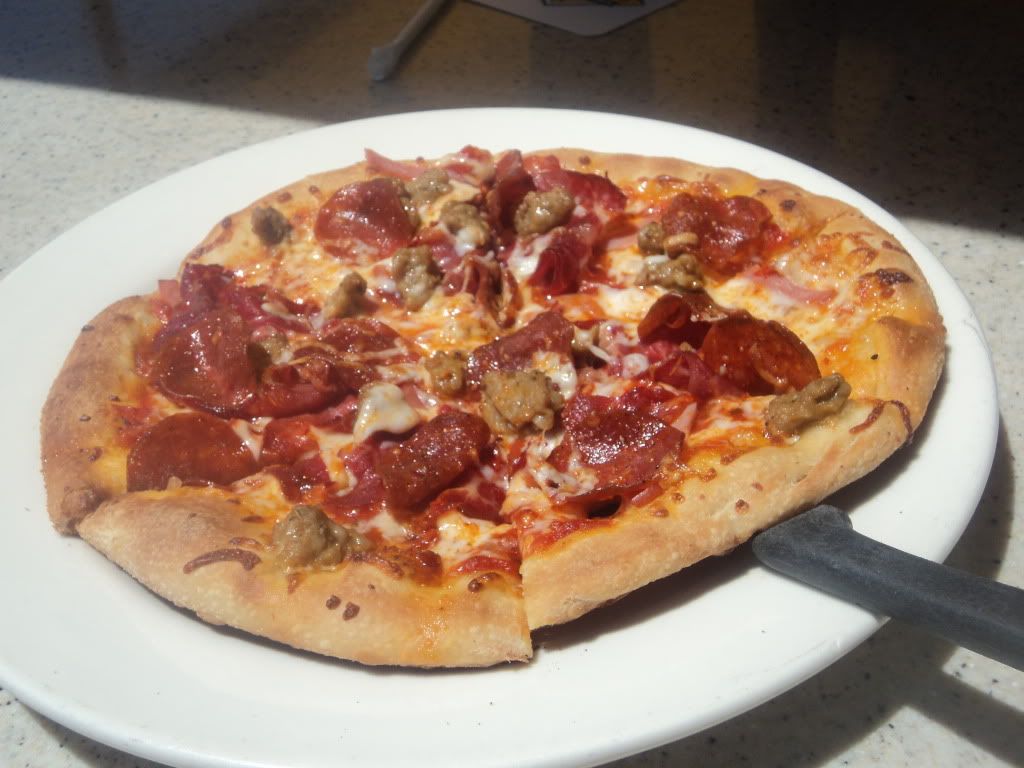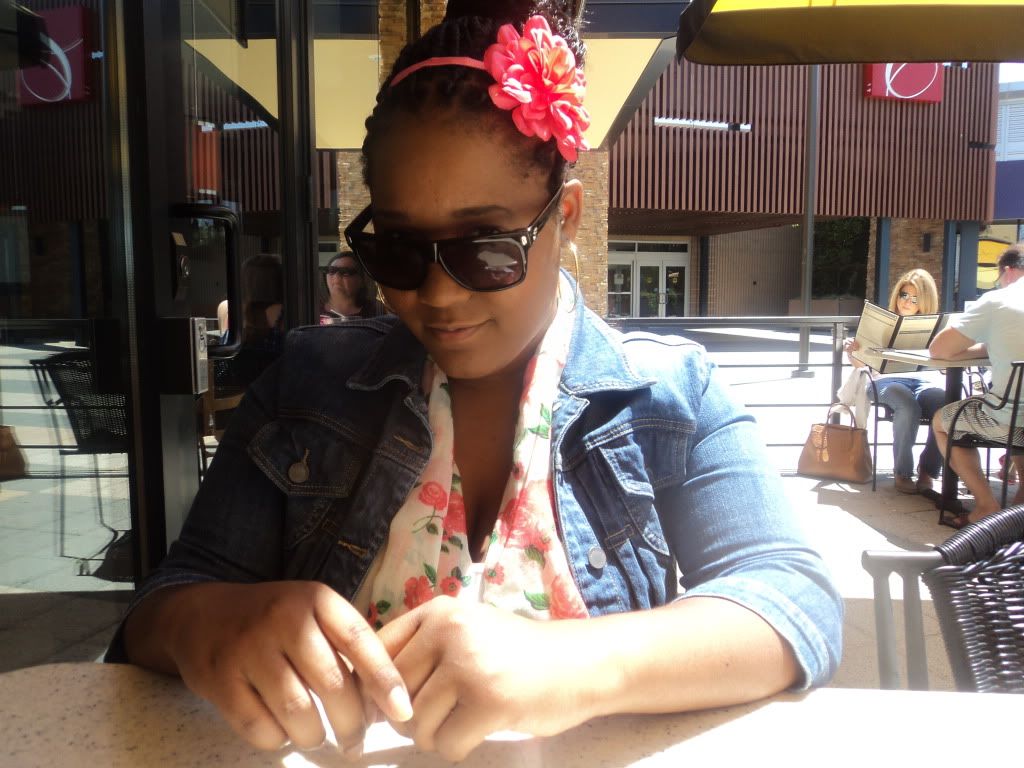 dress - H&M
jean jacket - Kmart
scarf - Walmart
flower - Walgreens (just $1!!)
shoes - Bamboo
purse - thrifted
Also, don't forget to follow me on Twitter & Tumblr: @JayPea_88 & blackbutrfly.tumblr.com
Hope you're having a fantastic and lazy Sunday! Night!